African hunting safaris in Zimbabwe on Sentinel produce top record book trophies!
A licensed professional hunter (PH) accompanies each safari hunting client or pair of clients on your quest for top end safari trophies. Richard Brebner is joined by Wayne Bartlett. You will find them professional, knowledgeable, and very capable when you're after dangerous game. Zimbabwe's licensing procedure for professional hunters is the most stringent on the Continent. In addition, you will be accompanied by at least one tracker, sometimes two. Most of these chaps have grown up in the bush, and could find the needle in the haystack, if it left a track. They seem to have a sixth-sense about what the game is going to do; about the same time the animal makes up its own mind to do it. The camp is staffed with excellent skinners, to ensure your trophies will be properly cared for. Your taxidermist back home will appreciate their expert field preparation.
Contact: chuck@burntpine-travel.com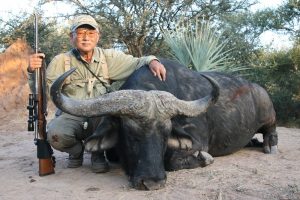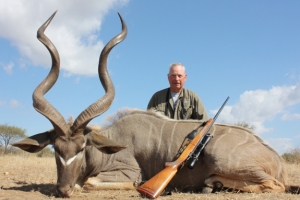 Zimbabwe specialists for Cape Buffalo hunting and Leopard Hunting along with Plains game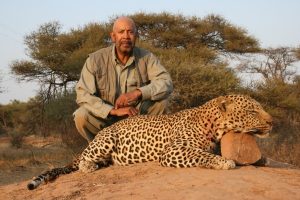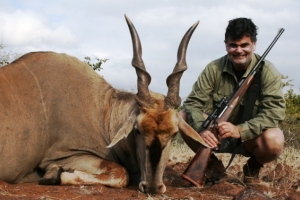 Safari hunting at Sentinel allows you to have exclusive use for your hunt unless your prior approval has been obtained. This is another reason why it is an Africa hunting safari for the whole family. Experience Cape Buffalo Hunting as well as big game tracking in the plains of Zimbabwe at it's best with Sentinel Limpopo Safaris.